MBA UNIVERSITIES IN KARACHI
In Pakistan, there are more than 80 universities that are offering the degree of Masters in Business Administration (MBA) recognized from the Higher Education Commission (HEC) of Pakistan. Karachi also has a lot of institutes including both public sector and private sector universities that are offering higher education. The city is offering multiple degrees including MBA to maintain the education standard throughout the country. The study program of MBA is classified into many types based on full-time and weekend classes. The classification of these MBA programs is 2-year full-time, executive, modular, part-time, full-time executive, and accelerated. If you are a working man/woman, the universities offer weekend classes so that everyone can avail of the program. While, on the weekdays, you can take help from home tutors in Karachi who can teach you in the timings that are feasible for you. So, if you are planning to enroll in the MBA program and having a hard time figuring out which school would be the perfect fit for you then have a look at this list below.
BEST MBA UNIVERSITIES IN KARACHI
Here, we have shortlisted the best MBA universities in Karachi (not in particular ranking) based on strong alumni, industrial approaches, research works, and faculty, etc.
INSTITUTE OF BUSINESS ADMINISTRATION
SZABIST
KARACHI UNIVERSITY BUSINESS SCHOOL
IQRA UNIVERSITY
INSTITUTE OF BUSINESS MANAGEMENT
Institute of Business Administration (IBA) has been offering the MBA study program for a long time. It surely is one of the oldest and best MBA universities in Karachi offering 1.5 years, 3.5 years, and executive weekend programs. The university is recognized for developing potential leaders who are contributing to our beloved country,
2) SZABIST
When talking about MBA universities in Karachi, Shaheed Zulfikar Ali Bhutto Institute of Science and Technology (SZABIST) cannot be missed. The university is offering MBA study programs of 1.5 years and 3.5 years. It has highly qualified faculty. The graduates of SZABIST are contributing to almost all industries bringing further pride to the institute and the country.



3) KARACHI UNIVERSITY BUSINESS SCHOOL
Karachi University Business School (KUBS) offers an MBA program of 1.5 years (after 4 years of graduation in business education or previous masters), 3.5 years (after 2 years of graduation), and 2.5 years (after 4 years of graduation in non-business education). The eligibility criteria for 1.5 years/2.5 years is that candidate must have achieved a minimum of 50% total marks or 2.5 CGPA in the Bachelors/Masters with 16 years education (14 years education for 3.5 years) from any university recognized by the HEC.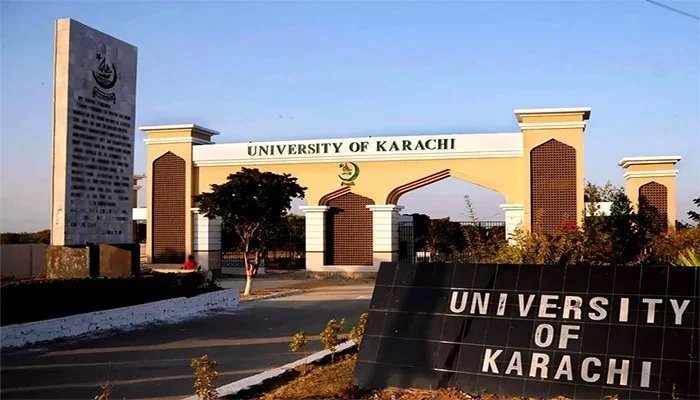 4) IQRA UNIVERSITY
Iqra University (IU) falls in the category of professionally-oriented MBA universities in Karachi. The university is keeping the legacy of strong corporate worth and leadership alive. It is providing education at an economical level. The faculty here is helping to shape the lives of youth with full dedication. It gives the chance to the masses to experience state-of-the-art facilities and high-quality education.
.
5) INSTITUTE OF BUSINESS MANAGEMENT
Institute of Business Management, also known as CBM (College of Business Administration), is one of the leading business schools in Karachi. The university has managed to maintain its spot by having an exceptional graduate employment record.