Best schools in Islamabad
Deciding the best school for one's child is among the hardest decisions of parenthood. One doesn't go to the nearest school and gets the child admitted and be carefree for the rest of his or her life. You don't see your convenience and most parents don't see the affordability factor as well, they strive to choose the best for the future of their child. Keeping the above in mind, the following is the list of best schools in Islamabad (in no particular order of choice). Most of the time it may seem too much and parents may think that the child is not coping up with studies, for those parents there are Home tutors in Islamabad who are vetted and experts in providing teaching support to the children. Following is the list of Best schools in Islamabad.
List Of Best School In Islamabad
Preparatory School Islamabad
Roots Millennium School
Froebel's International School
Headstart School
Beaconhouse School System
Schola Nova
SuperNova School
Roots International Schools
The City School
OPF School
Army Public School & College
Bloomfield International School
Bright Model School
CDA Model School
EMS High School
Foundation Public School
Global System of Integrated Studies
Sadeeqa's Learning System Montessori and High School (SLS)
Preparatory School Islamabad
The Smart Schools
Preparatory School Islamabad (PSI)
Started from an Elementary school in the early 90s, PSI upgraded itself to secondary school in the late 90s and to O Level in 2000. Today PSI caters to over 600 students and provides mid-day snacks, books, and stationery provided by the school itself and the books are considered to be the school property. Full-time library access is available to students. The school celebrates Eid festivals, Mothers day, fathers day (which is also sports day), and the annual function which is celebrated as the foundation day of PSI.
Phone # 051-2822348, 051-2600880, 051-2276403.
Email: admin@psi.edu.pk, admissions@psi.edu.pk
Address: Block 18, Street 31, Diplomatic Enclave II, Sector G5, Islamabad.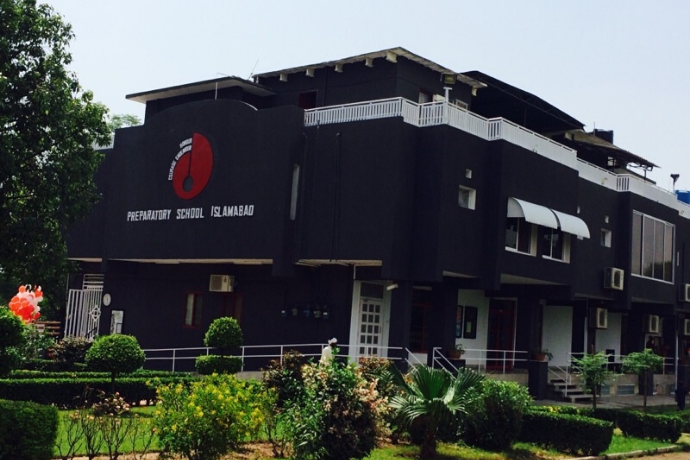 Roots Millennium School
Roots Millennium is providing education from primary level to college and IB system. It has branches in all the provinces of Pakistan showing its expertise in provision of education. This school doesn't only focus on conventional education but also provides club activities such as Reader's club, Sports club, Artist club, Nature's creatures club. Roots millennium has been in the education sector for over 30 years and has vast experience in educating our youth.



Phone # 03030501691, 03315060561, 051-111-111-193
Email: info@milleniumschools.edu.pk
Address: Street 1, E11/4, Islamabad.
Schola Nova
A school-aged around 20 years, established at the end of the 20th century, Schola Nova offers education from pre-nursery to O level. Its curriculum covers life skills, performing arts, STEAM, sign language, and music along with the conventional Cambridge system education.
Phone # 051-2855003, 051-2262090
Email: info@scholnova.edu.pk, seniorbranch@scholanova.edu.pk, juniorbranch@scholanova.edu.pk



Address: Street # 8, F-8/3 Islamabad
Westminster Academy
Another school in the Best school in the Islamabad category is Westminster Academy. This school offers Early years to A Level education. Like other schools Westminster academy don't only offer regular education but also has clubs and societies, after-school activities, excursion trips, summer and internship programs.
Phone # 051-2292308 (early years), 051-8436734 (IGCSE & A Levels)
Email: info@westminster.edu.pk
Address: F-10 and H-8 Islamabad.
Froebel's international school
A well-known name in the education sector of Pakistan. It has 8 campuses spread in 5 cities where students of early years till A level are entertained. So far over 13000 students have passed out in nearly 45 years of its establishment. Froebel follows the International Primary curriculum for its primary level students and secondary level is shaped in a way to prepare young students for IGCSEs. With 5 campuses in Islamabad, this school can be considered a top-level educational institution.