List of Best O Level schools in Lahore. These schools are the foremost choice of parents who look for the school offering consistent quality education.
O Level Schools in Lahore
Education is what lays the foundation of a nation. It needs to be strong enough to bear the load of the future. Pakistan has several prestigious schools which date back to the 19th century. A significant number of political leaders who worked for the formation of Pakistan were part of these institutes. To keep pace with modern education, many O-level schools in Lahore and all the major cities of Pakistan are spreading the light of education on par with the foreign countries.
List Of O Level Schools in Lahore
Beaconhouse
The City School
Aitchison College
The Lahore Lyceum
Salamat ICAS
Scarsdale International School
Lahore Grammar School (LGS)
The Sterling foundation school
Froebel's international school
Garrison Academy for Cambridge Studies
Beaconhouse
Established in 1975 as a Montessori with 19 kids, Beaconhouse now has a population of around 300,000 students. Over 100,000 students are directly enrolled in BSS, while approximately 200,000 students study in The Educators (BSS project). A couple of thousand students are also learning on BSS international campuses. With its nationwide campuses throughout Pakistan, Beaconhouse is among the well-established O-level school in Pakistan. BSS offers the Matric system (FBISE), O Level, A-Level, and IB programs.
The City School
The City School is one of the well-known schools having the largest network of branches throughout Pakistan. It offers education from early years to A-Level. It currently has more than 130 branches all over the country and around 500 units under the banner of The Smart School. The TCS follows the UK curriculum and can be considered one of the best schools in Lahore.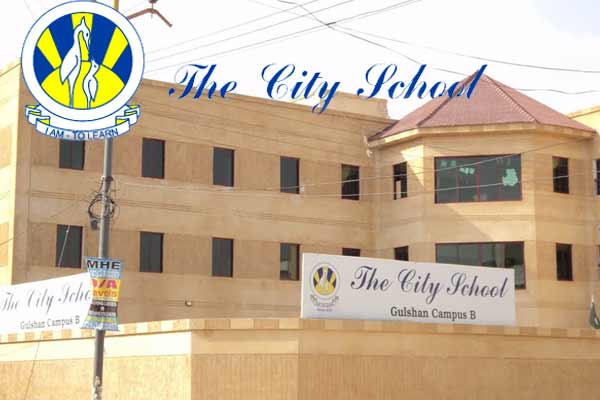 O Level Schools in Lahore
The standard of education provided by O Level Schools in Lahore is on par with the education provided by foreign schools. These schools offer quality education and have a curriculum where co-curricular activities have a healthy weightage. Ninis Tutor provides home tutor in Lahore for the added benefit of students.
Aitchison College
Aitchison college was founded by the British in 1886 to educate relatives of ruling chiefs of Punjab and the youth of good families. In 2019, Aitchison college celebrated its 133rd anniversary. Starting with a dozen students on its premises, Aitchison now has a strength of approximately 3000 students in its facility. The school offers Matric, FA, FSc under the AgaKhan board and O/A Level under the Cambridge system. Aitchison is, without a doubt, one of the best O level schools in Lahore.
The Lahore Lyceum
To cater to the need for a good quality institute, a group of educationists built Lyceum in 1983. It started from 1 building but now owns more than 25 campuses all over Pakistan. The school follows the O Level system of education.
Salamat ICAS
SICAS network of schools is one of the prestigious schooling systems in Lahore. It follows the Cambridge system of O/A Level and IB system. The school focuses on extracurricular activities along with regular education.
Scarsdale International School
Scarsdale is a co-education, internationally recognized institute where offered programs are; The Cambridge system and American high school diploma. It also has the honor of being a certified Cambridge examination center.
Lahore Grammar School
Founded in 1979 by women from varied professional backgrounds, LGS aims to educate our nation's girls. Affiliated with the Cambridge board, LGS offers O/A level programs. LGS prides itself in taking an extensive interest in co-curricular activities.
The Sterling foundation school
It was founded in 1997 to provide quality education and affiliated with the University of Cambridge as an Examination Centre. The school aims to provide top-quality elementary and high school education. The school offers O/A level programs. A host of extracurricular activities and studies makes it an excellent choice for parents looking for healthy activities with studies.
Garrison Academy for Cambridge Studies
In the year 1991, Garrison academy began its journey as Garrison academy for boys. In 1999, nearly eight years later, garrison academy introduced the O-level program for girls as well. Another six years later, the A-Level program was added to the curriculum by GAC. 2013 was the year that saw the establishment of a co-education institute named Garrison Academy for Cambridge Studies.
Froebel's international school
Established as Mariam's nursery in 1994, Froebel education center has steadily upgraded its reputation as a top-level school in Karachi. In 2001, the students of FEC attempted CAIE examinations for the 1st time. There are separate premises for its primary, junior, and senior sections.