List Of Best 21 HI-TEA IN LAHORE 2021 Updated
As Pakistanis, we all love (are somehow addicted to) tea. Some like it strong, some like it milky, but our mornings can't start without having our very own cup of tea. Who doesn't like a cup of tea with an exquisite ambiance and a wonderful environment? Serving the tea along with delicious meal options, many restaurants and cafes are offering hi-tea in Lahore. Hi-tea has become a popular mealtime with all age groups. The menus of hi-tea include perfectly portioned afternoon tea platters with an array of snacks, desserts, and beverages. Lahore is a city of food and in this city, people have adopted the trend and started loving the concept of hi-tea. Whether they want to escape the work environment and desperately want to relax, chill with friends, spend some quality time with their beloveds, or just want to have some me-time, they would just slip into some café. To help these people opt for the best place, here is a review of the best hi-tea in Lahore based on the variety of food, the ambiance, and their prices.
BEST CAFES/RESTAURANTS FOR HI-TEA IN LAHORE:
TENERIFE CAFÉ
City Café & Grill
Gaia Japanese Fusion Cusine
Spice Bazaar
JUNOON RESTAURANT
English Tea House
CHAAYE KHANA
THE URBAN CAFÉ YOGILICOUS
Naan Bun Paneer Ristoranté
Daar Cheeni
Veranda Bistro
Café Barbera
X2 Café
EAST- Chinese & Thai Cusine
Billy Bunter's Official
Salt & Pepper Village
La Atrium Restaurant
Bombay Gardens
Jazz Café & Grill
Freddy's Café
Bundu Khan


1) TENERIFE CAFÉ
This place serves a variety of options like mini burgers, sandwiches, wings, deep-fried breaded chicken, and also a brownie or two with two dessert cups that too at a very affordable price.
Timings: 04:00 pm – 06:00 pm
Price: PKR 1,495+tax for two
2) CITY CAFÉ AND GRILL
This place is the next top restaurant on our list since it offers a very full-filling and delicious hi-tea platter that is also easy on the pocket. Their platter comes with chicken wings with honey sauce, pizza, grilled fish, mini sandwiches, chicken nuggets, stuffed potatoes, and a huge selection of desserts.
Timings: 03:30 pm – 06:30 pm
Price: PKR 1,000+tax/head
3) GAI'A JAPANESE FUSION
Located in phase V, DHA, Gai'a is a fancy Japanese restaurant. They have a scrumptious platter for two including scones, mini tarts, mini éclairs, sandwiches, crispy Thai beef, chicken yakitori, and also some teriyaki glazed tofu.
Price: 1,800+tax for two
4) SPICE BAZAAR
When it comes to offering some traditional Pakistani tea-time snacks and other options, this place tops the list. Located at Tipu road, this place is a must-visit for everyone.
Timings: 03:30 pm – 06:45 pm
Price: PKR 945+tax/head
5) JUNOON RESTAURANT
This restaurant serves a variety of options in snacks, mains, desserts that spread from Pakistani BBQ to European dishes that will fill your belly up.
Timings: 04:00 pm – 06:30 pm
Price: PKR 945+tax/head
6) ENGLISH TEA HOUSE
The whole ambiance of the café is a different vibe with aesthetically pleasing glass walls that certainly stands out the cafe making it the best place for hi-tea in Lahore.
Timings: 04:00 pm – 07:00 pm
Price: PKR 1500/head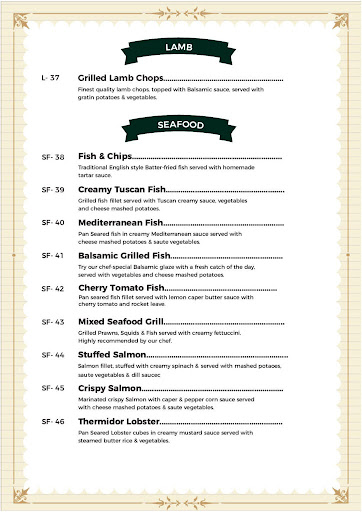 7) CHAAYE KHANA
The list wouldn't be complete without mentioning this place since it has all the delicacies, like sandwiches and dessert items with their special chaaye and drinks that in a reasonable amount.
Timings: 04:00 pm – 07:00 pm
Price: PKR 800+tax/head
8) THE URBAN CAFÉ YOGILICOUS
Their delicious cold sandwiches, handmade patties, chicken and beef sliders, finger fish, pizza, chocolate éclairs, and pastries will always leave you wanting more.
Timings: 03:00 pm – 06:00 pm
Price: PKR 1260+tax for two