Benefits  Of Home Tuitions Compared To Tuition Centers
Home tuitions usually comprise of one-to-one interaction between a student and a tutor. The tutor that comes to your home to teach your child can take more time to clarify any doubt that the student may have before moving on. He/she can observe your child's learning strengths and weaknesses and can explain concepts in a way your child will certainly understand. Here are some benefits of home tuitions: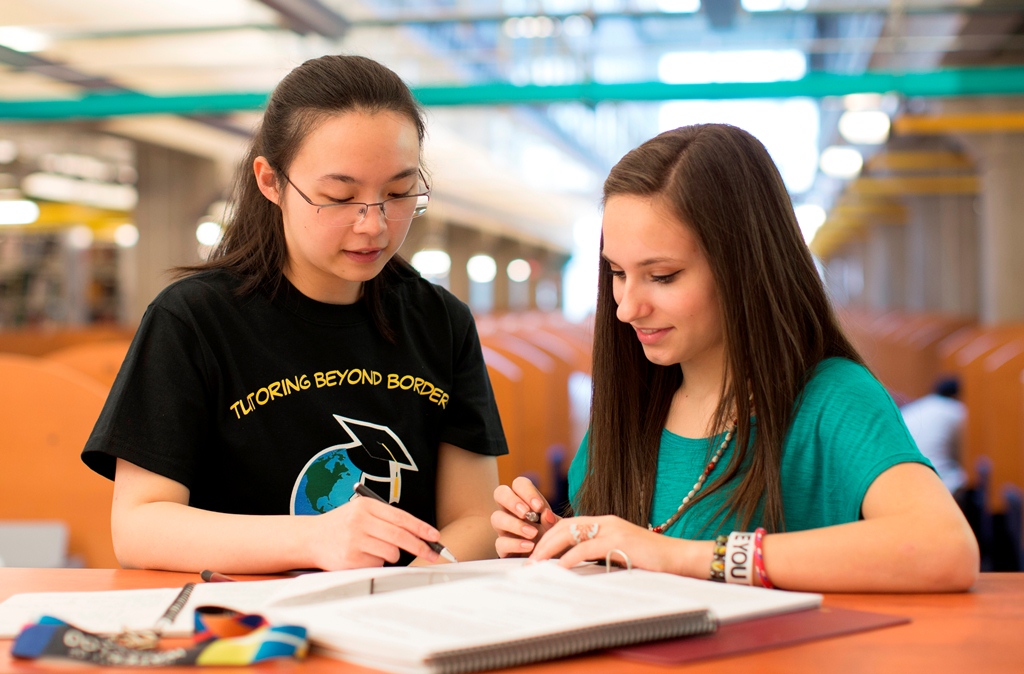 Individual Focus:
One of the biggest advantages of home tuitions is that the child can be focused individually by the tutor as compared to a classroom which has a huge strength. This fact is understood that a smaller student-teacher ratio allows students to be more focused during classes as there are lesser sources of disturbances around them. On the other hand, in schools, teachers waste their precious time in developing to maintain a conducive learning environment and disciplining students. One-on-one home tuition results in better learning where students can study comfortably and without distractions.
Involvement of Parents:
Another advantage that home tuitions have is that the parents are aware of the progress of their children since they are being taught in front of their eyes. Children also feel comfortable at their own home, while the parents also feel relaxed as their children are safe. As compared to tuition centers, there are no restrictions at home and no time limits. The timings and study hours can be adjusted according to the child and tutor's feasibility.
Home Tuitions are Economical:
The third reason why you should choose home tuitions over tuition centers is because of their affordability. A lot of you have a misconception that home tuition, being a personalized one-to-one service, has a steeper price point than tuition centers that offer group tuitions. However, this is often not true as tuition centers, compared to home tuitions incur very high fixed fees, which can be largely chalked up to pay to staff, rent, and advertising costs. Hence, home tutors can be significantly more economical than tuition centers.
Flexible Arrangements
One more reason why you should choose home tuitions over sending your children to tuition centers is because of the flexibility in timing, location, and other arrangements. This point may sound trivial but it should be factored into the decision-making process. Alongside the academic commitments of the children, they can pursue other activities as well. This is why flexibility in timing cannot be understated. Nobody wants their child to be caught in the dilemma of choosing between last-minute CCA sessions or enrichment opportunities if the tuition schedule is tough. On the other hand, home tuitions will enable your children to pursue other engagements throughout the school day and can be easily adjusted to suit your child's schedule. The same is the concern with the location. It can be tiresome, expensive, or time-wasting to travel to the tuition center for short 1 or 2 classes. You might neglect the fact but, indeed, the value of convenience that private home tuition brings to your child is immense, especially when exams are nearing and every minute saved on travel can be channeled to more productive activities.



Improved Performance:
When the tutor comes regularly, is punctual, focuses on your child, and also gives the child a certain task to work on, it always motivates a student to study effectively and efficiently. This also leads to the increase of self-confidence in a student. He becomes capable of studying hard himself and ultimately his performance and grades also improve. Are you seeking for home tutors to improve your child's performance in his academics? Tutor Academy provides the best home tutors for all subjects and all classes.
A good and considerate parent always tries to develop good study habits in his child. Considering all the facts and figures, parents should always make the best choice for their children's career and future. Instead of paying a heavy price for the fees of tuition centers, parents should go for reliable tutors who are affordable at the same time. The above-mentioned benefits must have cleared up your mind by now that why home tuitions are better than coaching centers.